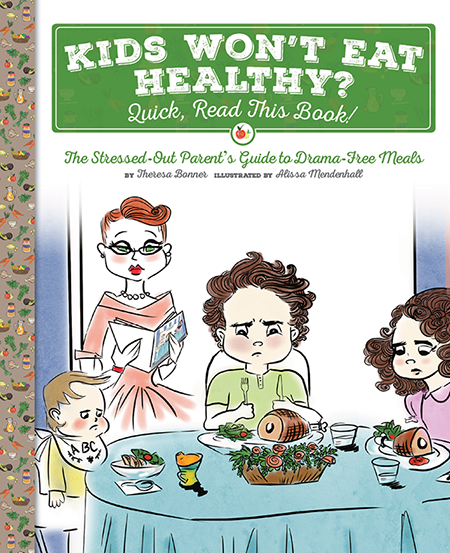 Finally, the day has come that I am able to giddily announce that my book is available on Amazon.com, Kindle and Kindle Unlimited!
Guys, this is so exciting and scary for me. It's been a dream of mine for most of my adult life to publish a book. I never thought that I could actually pull it together, but here it is.
'Kids Won't Eat Healthy? Quick Read This Book!' is a super fast and funny read for parents that are so over meal time drama. It has the size and look of a children's chapter book, but it's packed with real life advice from one exhausted parent to another. If you are tired of the predictable dinner time fights with your sweet cherubs, order your paperback or download your e-book today!